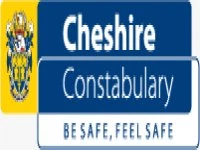 Last Sunday, three vehicles were reported as stolen. A 4x4 Mitsubishi was stolen in the afternoon from Ebnal near Malpas whilst a quad bike and motorcycle were stolen from two separate garages in the Cuddington/Sandiway area.
Please remember to use all available security devices when leaving your vehicle – even if only for a short time. Many insurance companies will now refuse to pay out if all security devices have not been engaged!
During the small hours of Monday morning police took a report of a prowler in the Tilston area. Later on, a vehicle was found to have been broken into in the same area. Criminals will take advantage of the fact that many rural dwellings are not overlooked and will look into vehicles to see if valuables have been left on display, knowing that they are unlikely to be disturbed. Please do not make your quiet rural environment attractive to criminals and don't be lulled into a false sense of security – lock your valuables away out of sight!
On Monday and Thursday this week, a number of sheds in the Tarporley area were broken into. Nothing was stolen from many of these sheds, illustrating that the offender was just taking advantage of poor security and being opportunistic. Sheds have also been broken into overnight during the week in Eccleston & Guilden Sutton. I suspect that if many people added up the value of all the tools and bikes etc that they stored in their shed, they may find that this value exceeds the value of items in the main house!
Consider also that such items are easily disposed of through a variety of means and it doesn't take much to realise that the locks and security on your shed should be at least as good as that of your main house. Please consider how you would get into your shed if you lost the key.... That's probably how a thief will break in!
There have been two daytime house burglaries this week. One in Oscroft near Tarvin and one in a farm near Frodsham.
Another door to door hawker has been reported for summons and had his items seized from him by police this week. These people operate illegally (the plastic I.D. that they show is not official), and is usually a front, identifying properties that are empty or occupied by vulnerable people, to be targeted at a later time or date. Please contact the police if you have any such callers.
Interestingly, we took a report this week that a car had been stolen. Early enquiries revealed that the vehicle had been seized by the DVLA for document offences! Please remember to keep all your vehicle documents up to date and in order. In particular, when you receive your insurance papers when you renew, check that the registration number on the paperwork is correct. A small typographical error could cause a lot of time and stress if not identified before it is needed!
Finally, I would like to remind people to make sure that all doors and windows are locked at night and when going out, even during the warmer weather which I hope will be arriving soon! Even a small window will allow a determined burglar to gain entry. If you will be working at the bottom of the garden, away from the house, do not leave any doors insecure. Lock up and put the key in your pocket!