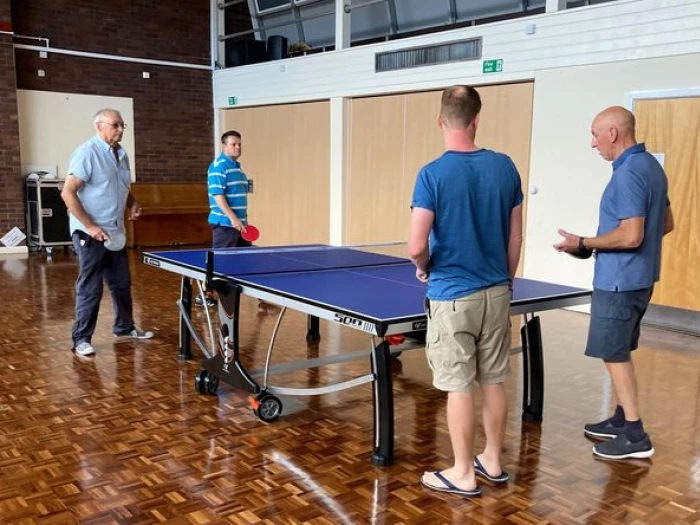 For some weeks now the Community Centre has been open on a Friday morning to let people enjoy playing on the two new tables. There has been varying numbers coming along, but there does seem to be a group of people who have enjoyed the opportunity to get involved. The next session will run again on Friday – September 17th – from 11.30am until 1.30pm and it is free.
To encourage more residents to get involved, the Community Centre is now offering one hour sessions at any time for a family or group who would like to have a go. There are two tables and 8 bats, so quite a large group could take part. There will be no age limit, but the booking must be made by an adult in the usual way – online at www.tarvincommunitycentre.org – and that adult, or another suitable adult, must remain in the Centre with the group for the whole of the hour. The cost will be the 'village rate' charge of £11.71 per hour.
Vice Chair Sue Hardacre said "It is the Committee's hope that we can establish a regular group of players who can organise sessions so that a club is formed that will become self-sustaining. But we understand that these things can take some time to get going and in the meantime we are happy for the tables to get as much use as possible."
Anyone looking to book a session and who has any questions can call Sue on 01829 741962/07946 958831.