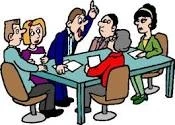 Cheshire West and Chester Council recently completed a Local Governance Review. As a result they have added Bruen Stapleford, Hockenhull, and Priors Hays and to the existing area.
The existing Parish Council will cease to exist on 31st March 2015 and a new Tarvin Parish Council will be in place from 1st April 2015 with two employees. There will not be any Councillors until after the election and those elected will then serve from 18th May 2015(existing Councillors will step down at midnight on 31st March 2015)
The Clerk will be the only contact for Tarvin Parish Council in the interim period between 1st April and 18th May and will be authorised to make any decisions necessary in order for the general business of Tarvin Parish Council to be progressed. The Clerk will call on the present parish councillors, when appropriate, to advise and support him.
The first meeting of the new Tarvin Parish Council will be held at 7.15pm in the Edna Rose Room of Tarvin Community Centre on Monday 18th May 2015.
If you need to contact the Clerk please either via e-mail Miketarvinparish@aol.com
or telephone 01829 741075.