The Forest Group Consists of 11 WI's, which include the following WI's, Bunbury, Darnhall & Wettenhall, Delamere, Duddon & Clotton, Eaton, Kelsall,, Little Budworth, Peckforton & Beeston, Tarporley, Tarvin and Utkinton.
The Group was formed 70 years ago to enable WI's to have the availability to hire more expensive speakers and join together in fellowship.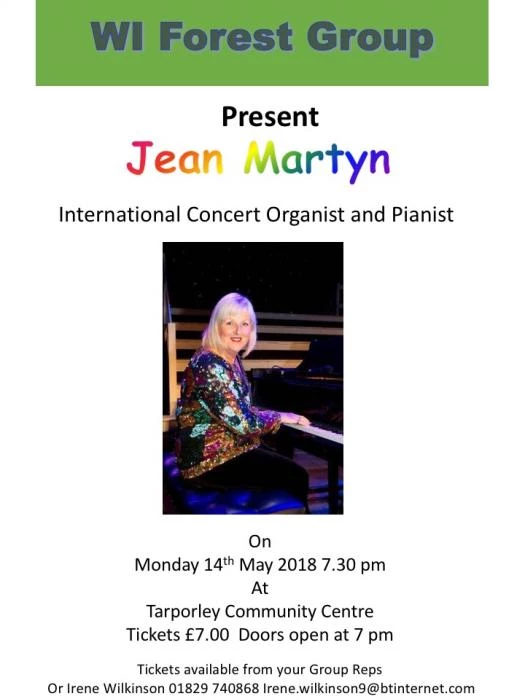 Tarvin WI has recently taken over the leadership of the Group and the first Spring Meeting will be on Monday 14th May 2018 at Tarporley Community Centre. The speaker will be Jean Martyn, who is a Concert Organist and Pianist.
Jean came 3rd in the Britain Got Talent Show in 2011 and has toured extensively since then.