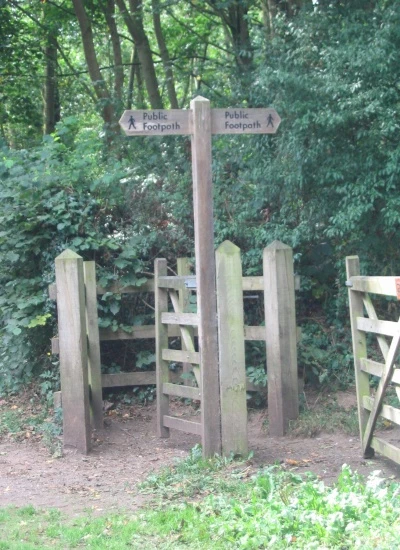 "It was a good idea at the time ..................!"
You may remember that, fifteen years ago, the "Environmental Sub-Committee" of the Parish Council, led by Jim Grogan, was engaged on developing a community woodland on the land that had been left between the recently-built A51 road and the village. It was decided that villagers would be invited to plant their own trees on 1st January 2000, to mark the turn of the millennium – and, possibly, to honour members of their family or their friends. Handbills were distributed around the village:-
Many, many Tarvin people responded, and, in exchange for small donations, went out to plant sapling oaks on a lovely, sunny January 1st. Together with the tree, the donation qualified them for a commemorative certificate and an entry on the plan and list of all the trees in the then-new 'Millennium Wood'. The list and plan were duly archived with other important Parish Council documents.
Over the last fifteen years, the trees have grown well – but it is now clear that they are far too close together and mildew and disease are starting to be a problem. Woodland Trustees need to begin to manage that problem – but, before we do any work, we'd obviously like to talk to the people who originally planted the trees. We tried to discover their identity by referring to the Parish Council and their Environmental Sub-Committee archive – but we have found that, while the record of the total sum donated still exists, the archive of the individuals involved and the plan of the trees do not. So, the only paper record now in existence is the commemorative certificates. We hope that many folk still hold those certificates – or have a good memory of where they planted the trees!
WERE YOU ONE OF THOSE PEOPLE?
If you were, please let the Woodland Trustees know. Even if you can't find your certificate, we'd love to meet up with you to identify and to mark the trees that you planted. Then, if our job of caring for and improving the woodland necessitates that work must be done which involves the tree(s) that you planted we will be able to get in touch with you and discuss it with you before we begin.
Please ring Tarvin (01829) 741172 to make contact with the Trust.