By Tarvin Webteam - 10th June 2014 6:00am
Tarvinonline has a World Cup exclusive by securing the services of a well respected sports journalist to provide insights into the World Cup as the tournament progresses.
His name is Euan Marshall and here is his biography: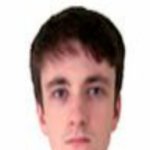 "My name is Euan Marshall, and I'm a freelance journalist and South American correspondent, based in São Paulo, Brazil. I've been obsessed with football since an early age and developed a particular passion for the game in South America.
I moved over from Glasgow in 2011, accepting an analyst job with a sports statistics company who were looking for an expert on Brazilian leagues, since then I have entered into the world of sports writing, working with various publications in print and online, such as The Guardian, The Mirror and The Metro. I also maintain a personal blog, I Like Football Me LINK — http://ilikefootballme.wordpress.com, where I write freely about South American football from a variety of angles, from technical, strategic analysis to cultural and social commentary.
This year I published my first book, A to Zico: an alphabet of Brazilian football, which I co-wrote with a colleague of mine, Mauricio Savarese. The book provides an introduction to the complex and fascinating country of Brazil, approached from a footballing perspective. There are 26 chapters, covering a wide range of topics, including influential players and coaches, the foundations of the sport in Brazil, and the country's unique relationship between football and music. It is available now on Amazon. LINK — http://www.amazon.com/dp/B00KSOQMK0
During the tournament, I'll be offering you a view from the ground, discussing some of the tournament's big news stories and giving some insight into upcoming matches, to help you with your Fantasy Football season. I'll also do my best to capture the atmosphere of what is set to be the most colourful and exciting World Cup in decades."
Ed: 'This is great news and more reason for you to sign-up to our Fantasy World Cup in either The George and Dragon or the Red Lion by 8.00 pm Wednesday night'
popular recent storiesAlso in the news