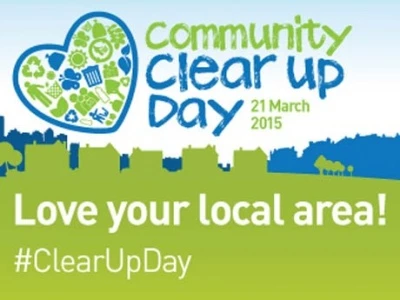 We reported on 4th March that the Parish Council had agreed to support the Government backed national Community Clear-Up Day which takes up the theme of the traditional spring clean to encourage local residents to take some time out to spruce up their neighbourhoods for the summer. Saturday 21st March has been chosen as it is the first day of spring
Volunteers are requested to gather at King George V Playing Fields to start at 9.30am on Saturday 21st March. The event will finish at 12 noon with free coffee and tea served at Tarvin Community Centre from 12.15.
Instructions and Health and Safety Guidance will be issued on the day. Volunteers are asked to dress warm and wear strong gloves. Parish Councillor, Roger Hones, Organiser/Coordinator for Tarvin Community Clean-Up Day, said "we are also asking all residents in Tarvin Parish to take a few minutes on Saturday 21st March to pick up any litter in their street or anywhere else they visit in the village that day.
Volunteers are asked to register their interest in taking part by emailing or texting their names to: rogerhones@hotmail.co.uk or telphone 07525 642685
Roger Hones said "Let's all keep Tarvin a tidy place to live."