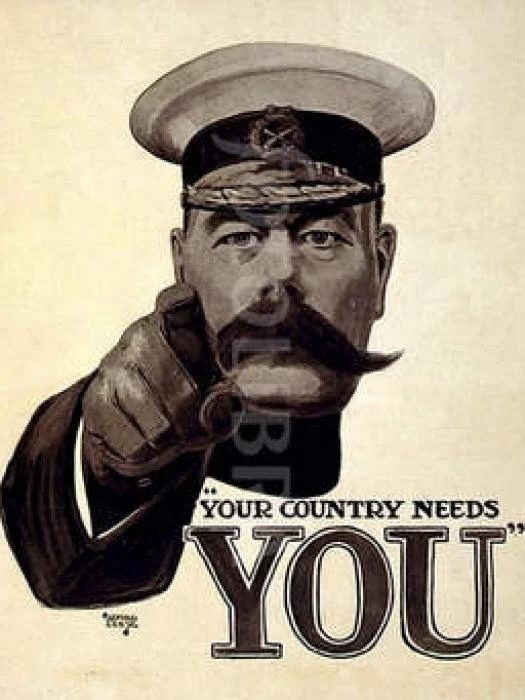 Have you ever walked around our lovely village and noticed just how much goes on?
And what all of the businesses and organisations that we see around us rely on is one key element.... PEOPLE! That's where the old boy Lord Kitchener comes in...YOUR VILLAGE NEEDS YOU!
Here at Tarvin Online, we are no different...and we are looking for some new volunteers to help boost and bolster our team! Our readership extends to up 4300 engaged in Tarvin Online's activity...so it's a little work for a lot of people!
You don't have to donate a lot of time.....it really is as much or as little as you can give.
We have lots of jobs that need doing too! So if you would like to be:
a reporter / correspondent for a group or organisation that you are part of and are happy to send us reports and photographs for us to upload, that would be fantastic!
We are particularly looking for people from (for example and not restricted to!) the high school, the primary school, the pre-school nursery, the scouts and guide groups, Tarvin Rex and the junior football teams, slimming world, mah jong, any of the groups that meet in the community centre (e.g. dance classes etc), knit and natter, Art in the Afternoon, Splash, Women's Fellowship, Messy Church, TMC Wheelies, the Library, Rugby Tots, Zumba, Tarvin Toddlers, Bingo, Tarvin Gardening Club, Tai Chi, Kung-Fu Club, Tarvin Freestyle Karate, Rucks of Fun, The George & Dragon, The Cornichon, The Manor, The Red Lion, The New Village etc etc
you only need to be interested in one of them....and there really is so much going on we would love to be able to share what you do with others who might also want to join you!
an editor There is currently a team of three editors – and we could really do with someone else who can upload reports that come in onto our system! We try to aim for two articles a day...edited from the submissions that have come in!
housekeeping team! We need people whose sole focus is just on making sure that our Tarvin Online is as tidy and up to date as possible! This includes things like, keeping the calendar of events up to date and also the clubs and directories, together with filing all of the incoming emails and old reports on our online archive – if this is the sort of thing that you love to do it can be picked up and put down to fit around your day to day life!
A lot of organisations in the village are struggling at the moment because of a lack of volunteers...again look around! No Village Fete, no Gardening Society show, succession planning needed at the Community Centre and in the Community Woodland....all of these things need people...so if you've ever had something to say about something that isn't being done or could be done...come and put your TIME where your mouth is!
We look forward to hearing from you!