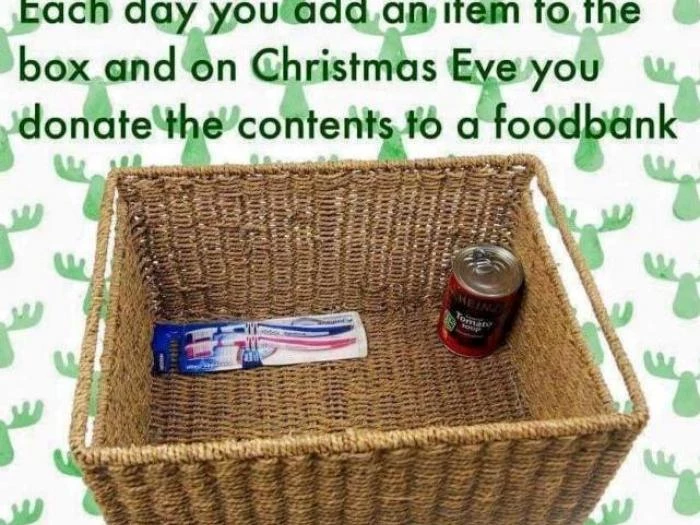 Everyone needs a little help at some stage in their life....so here is a great way to help.
We all enjoy Advent Calendars and receiving a little something every day as we count up to Christmas.....so let's do it the other way round.....In Reverse!
For each of the 24 days up to Christmas you put an item of food into a box, one for each day. By Christmas your box will be full.
We will collect and deliver your full Reverse Advent Boxes to the West Cheshire Food bank early in January
Empty boxes and full details of what foods are needed are available from St Andrew's Church, Tarvin or from Paul Mercer 07904 812252.
January is a long cold month--please help us and join in
West Cheshire Food Bank currently needs
Tinned meat / fish
Tinned vegetables
Tinned potatoes
Tinned tomatoes
Cuppa soups
Pot noodles
Instant pasta
Pasta sauces
Instant mashed potato
Tinned / Instant custard
Tinned fruit
Biscuits
Jams and Spreads
UHT Milk
UHT Fruit juice
Instant Coffee
Tinned puddings/Tinned fruit/Rice pudding/Sponge puddings