By Ted Lush - 30th October 2013 6:30am
More about Tarvin's population
The 10-yearly Censuses provide lots of fascinating information about the make-up of the population.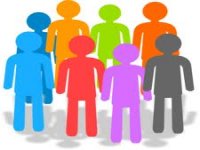 In a previous article we looked at how the population of Tarvin has changed, and specifically how the age profile has shifted, with a big increase over the past twenty years in the number of residents aged 60 or more.
The Census also gives details of the number and size of households.
In 1981 the population of Tarvin was 2,887, living in 910 households, so the average household size was 3.17. In 2011 the population was actually slightly less, at 2,728, but the number of households had gone up to 1,136, making the average household size only 2.4 — a significant reduction.
Again, in 1981 there were 79 "single pensioner" households, accounting for nearly 9% of the total. By 2011 the number of one person households aged 65 or more was 168 (nearly 15% of the total). Also in 2011, there were a further 154 households with two or more residents, where all the residents were 65 or over.
So we can safely say that at the present time there are more than 300 households in Tarvin consisting solely of people aged 65 or over, and these households make up more than a quarter of the total.
To put this information in context, for Cheshire West and Chester as a whole the proportion of over 65 households is 23%. There are certainly parishes which are "greyer" than Tarvin — in Waverton, for example, 35% of households are wholly aged 65 or over. But Tarvin is at the higher end (37th out of 120 parishes).
Will all the new development shift the balance? We shall have to wait and see.
popular recent storiesAlso in the news