Following on from our recent article "Holiday in Tarvin" there is another reason for visiting Tarvin!
Paul Weller is playing Delamere Forest!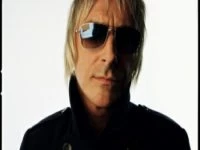 This Summer see's the 'Modfather" himself, Paul Weller, visits Delamere Forest for their annual series of concerts.
He has been in the music business for 30 years with The Jam, The Style Council and now his well established solo career including his last album Sonik Kicks which reached number one in February 2012.
Following on from two sold out Forest Live dates last summer, Paul said of the 2014 shows, 'It's a favourite summer jaunt for me so I look forward to performing in a few of the forests that I haven't played in a good while'.
Paul will be playing 4 July 2014 and tickets go on sale on 17 January.
Click here for more details.
Also playing in the forest this year are Boyzone and Jessie J
So why not plan a visit to Tarvin before the concert (Tarvin is only 5 miles from Delamere), details of all our bars, restaurants and accommodation can be found in our online Directory