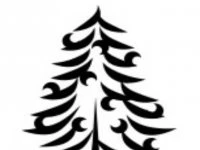 Thank you to everyone who supported our Christmas Market coffee morning on Saturday, 20 September, at which we raised just over £100 to go towards the organisation and running of this year's Christmas Market
A special thank you must go to the Methodist Church for letting us hold the event on their premises, thank you to the Cubs who gave up their Saturday morning to help run the event, thank you to those who baked cakes and thank you again to those who supported us.
As you are aware the actual Christmas Festival and Market is being held on Saturday, 6 December, in the High Street from 5.00 pm to 9.00 pm so do please put it in your diary and bring family and friends along.
Our next fundraising coffee morning and cake sale will be on Saturday, 22 November, at the Methodist Church from 10.00 am to 12 noon.