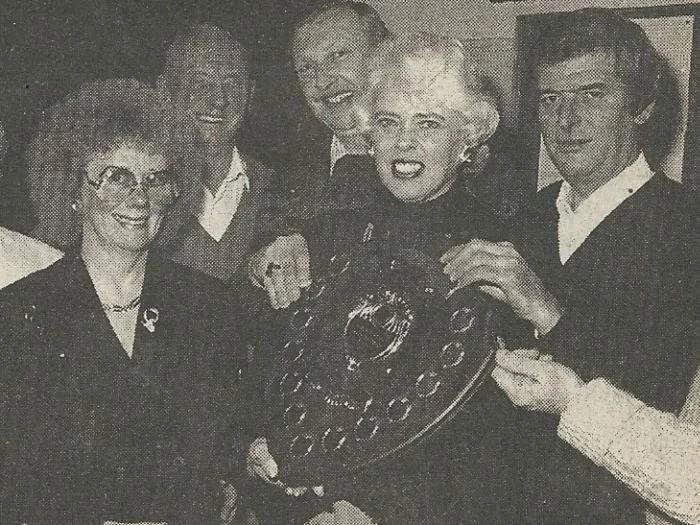 In November 1993, Tarvin's Red Lion dominoes team knock the spots off the opposition to win the Village Summer League championship trophy by just one point.
The photograph shows the team receiving their trophy from the licensees Graham and Brenda Davies.
The team members at the presentation were captain Dave Ashton and his wife Ruth, Robin Lightfoot, Jeff Cotterill and Frank Whittaker.
Ed: You will need to click on the photograph to enlarge the picture and reveal the full group!