By Tarvin Webteam - 12th April 2015 6:00am
April 2015
Here are the questions from the Tarvin Imp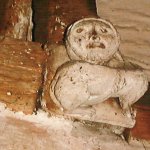 1. Of which Welsh rock band is Kelly Jones the lead singer?
2. What type of pasta takes its name from the Italian for butterflies?
3. Who wrote the novel "Brideshead Revisited"?
4. Which Shakespeare play is set in Messina, a port on the island of Sicily?
5.Which Roman Catholic diocese includes the county of Cheshire?
Sorry no prizes just the satisfaction of knowing the answers!
Check out the website later in April 2015 for the answers
popular recent storiesAlso in the news