Tarvin Tennis Club will open its 2015 summer season with the resumption of its club nights on Tuesday, 7 April, at 6.00 pm.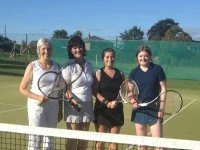 Anyone who might consider joining the club is very welcome to come along on Tuesday and Friday evenings when they can be assured of a very warm welcome from existing members. The club will also endeavour to provide opportunities for prospective members who have either limited tennis playing experience or have not played for a while.
Monday night Junior sessions have already started for younger juniors with coaching provided by club coach Gary Ward, and sessions for older juniors will recommence on Monday, 20 April, after the Easter school holidays.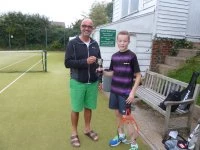 The club is planning to repeat its British Tennis Open Afternoon on Saturday, 16 May, when Gary and club members will provide an opportunity for all to play free of charge with equipment provided and limited coaching given. Last year 65 visitors attended and again this year the emphasis will be placed on family's participation. Further details will be published in due course as plans are finalised.
2015 promises to be a momentous year in the club's history when the improvements to the club through the installation of floodlights and a new club house will hopefully be brought to fruition. The £70K grant from Sport England is making this possible and with the co-operation and tolerance of the Tarvin community this exciting development will represent a major improvement to Tarvin's sporting infrastructure. Sport England particularly recognised the development as a means to getting more youngsters to take up the sport.
Please come along and enjoy the opportunity to play tennis in a friendly and healthy environment.