By Tarvin Webteam - 8th June 2014 6:00am
At the Annual Parish meeting on Saturday we gave a brief summary of how our Village website Tarvinonline.org has grown since its launch on June 23rd 2013.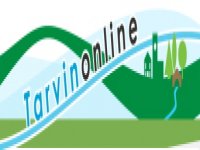 We were fortunate in securing a £2000 Grant early in 2013 from the Big Lottery Fund to create, launch and establish the website.
The key to our success has been the thousands of volunteer hours that went initially into the data collection and since then into maintaining our target of 2 articles/day to keep the website fresh. A 7 day per week challenge for the editorial team so contributions from our readers , however small are always welcomed.
The website provides links to many local and national websites giving easy access to a host of other information. Further linking arrangements are under investigation to extend this approach, providing a home for other local websites hence encouraging a "one stop shop" for Tarvin parish residents. Tarvinonline's success encouraged Tarvin Parish Council to migrate Parish Council business to a linked but independent website on the same platform.
Have we been successful?-
We think so and the team is justifiably proud of the progress we have made in the last 12 months. A few statistics follow which encourage us that we are on the right lines
Since startup :-
Our community has logged on over 49000 times
They have opened a staggering 115000 website pages
Over the last 3 months we have averaged 5300 visits/month and visitor numbers are growing steadily both directly and through social media.
All Articles are sent to a growing set of Facebook users where we have a total reach of 490 with 190 likes
The website has loaded 740 articles- a growing number from local societies, organisations and clubs which is very encouraging
Information sharing from articles with non computer owners or elderly residents is always encouraged by the authors
Over 300 digital images stored relating to our articles and Tarvin
Information on 66 Businesses and 30 Clubs/Societies in our Directories
A Village Calendar for the year ahead
We always welcome ideas , sent to editor@tarvinonline.org on how you see your website developing to provide you with interesting stories, helpful information and a guide to what's on in our Community.
popular recent storiesAlso in the news