By Tarvin Community Centre - 20th November 2013 7:04pm
A Timely Request to the Community
As you may know, the Community Centre has developed a Facebook presence and recently we received a message via its pages. One of our friends had taken their very elderly neighbour to the Remembrance Service, an outing that had been much enjoyed. But, being very frail, housebound, and without family locally, he was often quite lonely. The questions were asked, "could anyone be his friend?" and " are their other elderly people out there who need company"?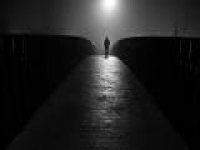 Although such a request does not bear directly on anything the Community Centre does, certain things have started happening. The message has been passed to St.Andrews church, and the Vicar will be visiting soon, though his decision was made prior to the Facebook message. Both St Andrews and the Methodist Church have members who visit the housebound. But perhaps another important organization to be brought into play is the Ash-Worth Time Bank. One of their services brings together people with time and skills to help those who need companionship or help with those ordinary things that can be difficult to do as you get older. Information and phone numbers have been passed on, so hopefully, in this case, more help can be given to this individual gentleman. His neighbour sounds so caring that I am sure she will make sure that any extra help is accessed. I certainly hope that someone like that lives next to me when I get old!
There is of course a bigger issue here, that of increasing loneliness and social isolation as the population ages. Tarvin is a very friendly village but even so, there must be those who would appreciate a little more contact with the community. If you know someone like this, can you find time to knock on their door and just check they are OK? If they need more help than you can give them, then, with their permission, contact the Churches or Ash-Worth Time Bank, who may well be able to provide that little bit extra that can make such a difference.
popular recent storiesAlso in the news