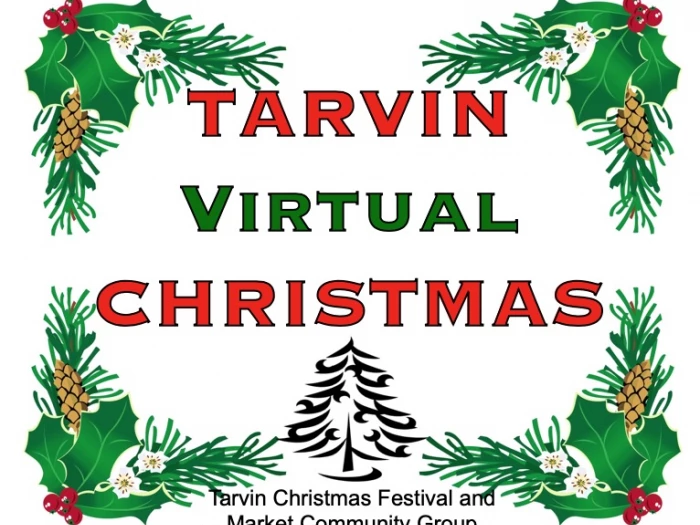 Thanks to the hard work of the Christmas Market Team, Tarvinonline editors and the financial support of John Leather and Harry Tonge, our two local borough councillors, we were able to hold a Virtual Tarvin Christmas Festival in 2020.
It was nice to have so many new stallholders use the online Christmas Market, and we look forward to meeting them in person at the 2021 Street Market which we hope (fingers crossed) to hold on 4 December 2020; confirmation of the date and permissions to go ahead with the 2021 Christmas Market will be made later in the year.
Quite a few of us managed to slide our way around the village to look at all the magical Christmas house lights, and winning eco decorations by the Guides and Scouts – the winning houses were all within a point of each other and is reported on separately.
)
The Community Centre Christmas Quiz was an enjoyable challenge that not all of us completed so I am glad that the answers have been issued so that I could sort those songs out! )
I find it difficult to believe that the poem read by Mac, was written in 1823. The poem is properly called "A Visit From St Nicholas" but most of us know it as the "The Night Before Christmas". It was written by Clement Clarke Moore, the son of the Bishop of New York who, incidentally, officiated at George Washington's inauguration.
We are grateful to all the stallholders who cheerfully took part despite all the extra hard work needed to present their goods in an accessible online format. Everyone is looking forward to a more normal Christmas stall this year.
Our thanks to everyone who made the 2020 Virtual Christmas possible and so successful.
Tarvin Christmas Festival and Market Community Group
Contact tarvinchristmasfestival@hotmail.co.uk
Ed: The Tarvin Virtual Christmas festival had a positive impact on Tarvin Online too:
more people than ever, used and viewed the site. We had significant increases in the number of users (up 266%), page views (up 186%) and sessions (up 250%) of Tarvin online in December 2020 as compared to December 2019 but the really significant change was the number of new users (up 312%) Suggesting that a large number of residents have used Tarvin online for the first time as a result of the Christmas Market.