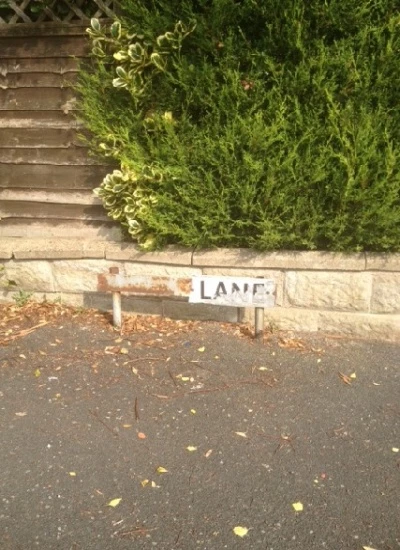 Back in May of this year the missing broken part of this sign was given to a member of Cheshire West and Chester Council (CWaC) with a view to getting the sign replaced.
The Parish Council were informed in May that it would take about 3 weeks to replace it, which was reasonable.
It is now almost September and it still hasn't been replaced!
It must be a monumental undertaking as in the same timescale, Snugberrys have built a giant Dalek, Taylor Wimpey has installed new sewage pipes on Tarporley Road, in Deansway a house's extension has been completed, the Community Centre finally got its WiFi installed, and, Tarvinonline has been established!
All these events have been complicated and time consuming, but they have been completed – yet CWaC still hasn't been able to replace a sign!
We told you recently about the long delays to replace safety barriers on the A41 so we are hoping that this article will have the same effect and the sign will be restored.
You want to know the name of the saddest road sign? Platts Lane
PS After reading this article you may be interested to learn that CWaC are reviewing their Rural Services and if you want to make your views known here is the link to our article and the questionnaire